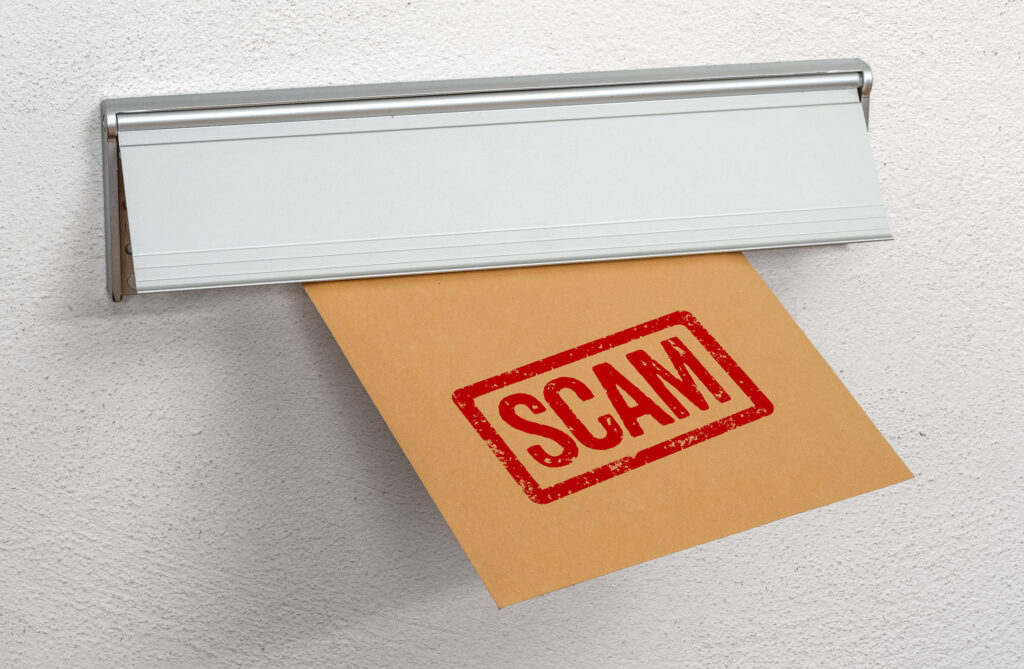 The Internal Revenue Service (IRS) issued another warning to taxpayers this week of a new scam involving a mailing that comes in a cardboard envelope from a delivery service. The enclosed letter includes the IRS masthead and a message that infers that the notice is "in relation to your unclaimed refund."
Like many scams, the letter includes contact information and a phone number that do not belong to the IRS. The letters requests a variety of sensitive personal information from taxpayers – including detailed pictures of driver's licenses – that can be used by identity thieves to try obtaining a tax refund and other sensitive financial information.
"This is just the latest in the long string of attempts by identity thieves posing as the IRS in hopes of tricking people into providing valuable personal information to steal identities and money, including tax refunds," said IRS Commissioner Danny Werfel. "These scams can come in through email, text or even in special mailings. People should be careful to watch out for red flags that clearly mark these as IRS scams."
An unusual feature of this scam is that it tries to trick taxpayers into emailing or calling a phony representative and providing detailed personal information in the hopes of stealing valuable information. This letter contains odd punctuation and a mixture of fonts, as well as other obvious inaccuracies. Taxpayers need to vigilantly proceed with caution whenever sharing personal information, such as: bank account information and Social Security numbers.
SPS/GZ is a full-service tax reporting firm that provides personalized service and exceptional support, utilizing state-of-the-art technology, to business clients of all sizes. We create and e-file Forms 1098-T, 1042-S, and 1099 online filing, Affordable Care Act tax forms and penalty support, and Forms 3921 and 3922. For more information, reach out to us at sales@greenzapato.com or call at (888)375-3049. Our complete and affordable solution allows administrators to simply upload their tax form data file to our secure portal in a few simple steps and we handle everything else to keep your organization compliant. Contact us today!
Posted on September 14, 2023