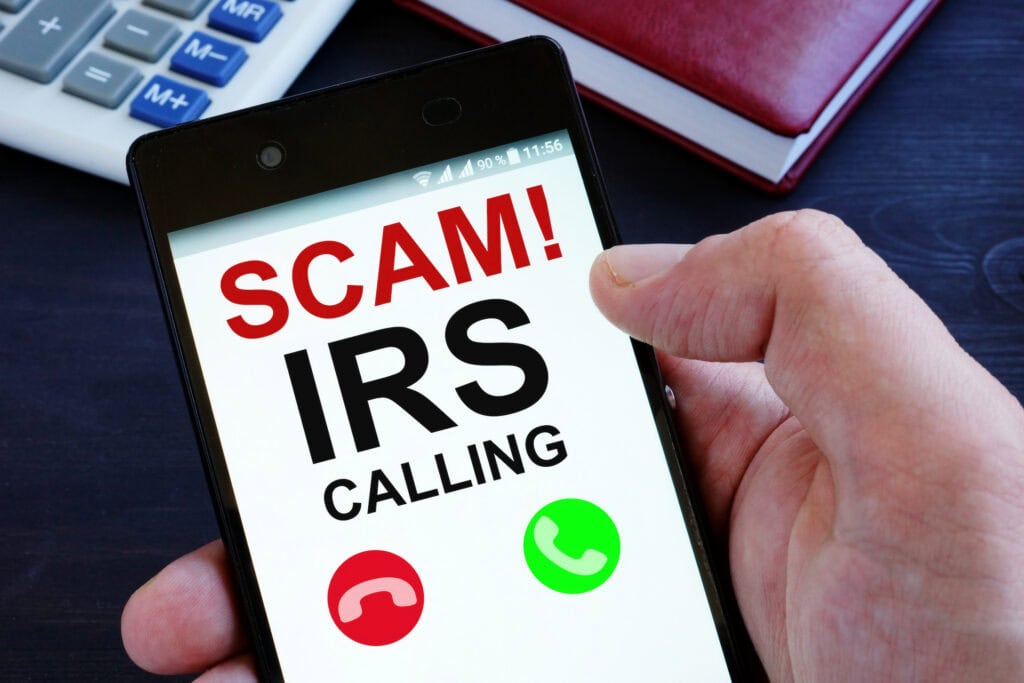 In its continued "Dirty Dozen" scheme and scam series, Americans are being warned by the IRS to watch out for unexpected contact from unscrupulous individuals preying on taxpayers, businesses, and tax preparers through e-mails, text and social media messaging, or phone calls. If in doubt, don't click, respond, or hang up.
The IRS generally first contacts people by mail – not by phone – about unpaid taxes.
The IRS may attempt to reach individuals by telephone but will not insist on payment using an iTunes card, gift card, prepaid debit card, money order or wire transfer.
The IRS will never request personal or financial information by e-mail, text, or social media.
Con artists try to entice and convince recipients to disclose personal information using malicious software that captures, collects, or mines personal data to be used for nefarious purposes. Links are often used to collect or mine personal data, such as Social Security Numbers, banking, or credit card information, and even passwords. After gathering information online, criminals will pose as someone that the recipient knows or interacts with. "Friends" or social media contacts are used to fool recipients into thinking that they are dealing with someone that they know.
SPS/GZ has noticed posts on popular sites that pose to be innocent. However, all too often, personal information is being furnished that can be used in scams. Recent examples include name of the hospital you were born in, name of your best friend growing up, your first car, your first dog's name, favorite drink, mountain or lake, favorite "anything". The list goes on. We recommend that you don't fall prey by responding with answers that give away secret or security answers.
The IRS warns that phishing schemes are cleverly disguised to look like they are from legitimate sources such as a government agency or financial institution. Cybercriminals usually send these phishing communications by cleverly disguising e-mail messages, so be on guard with text or social media messaging. Taxpayers should not open attachments or click on links that look like they are from the IRS or those promising big refunds, missing stimulus payments or threatening penalties.
Tax professionals are not immune to these scams. The IRS reminds tax professionals to protect themselves against scams from "new client" communications that contain attachments and those involving verification of the Electronic Filing Identification Numbers (EFIN) and Centralized Authorization File (CAF) numbers. An uptick in these kinds of scams have been seen by the IRS, along with offers to buy and sell EFINs and CAFs. Tax professionals have reported receiving scam e-mails from the fictitious "IRS Tax E-Filing". Report all scams to the Treasury Inspector General for Tax Administration.
SPS/GZ is a full-service tax reporting firm that provides personalized service and exceptional support, utilizing state-of-the-art technology to create and e-file Forms 1099, Affordable Care Act tax forms, and Forms 3921 and 3922. Reach out today at sales@greenzapato.com or call at (888)375-3049.
Posted on October 10, 2022
Posted on October 5, 2022
Posted on September 7, 2022